The Waterfront Garden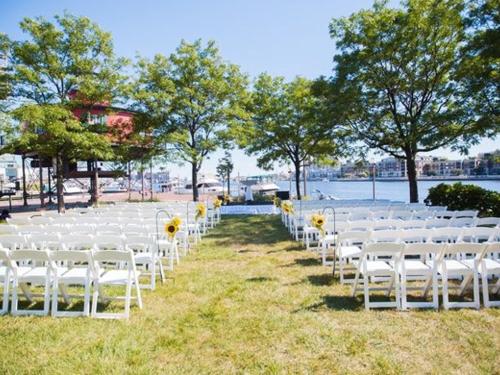 Our stunning waterfront garden is located at the end of Inner Harbor's Pier 5.
Features:
• Panoramic views of the harbor
• Transparent or traditional tenting available
• Next to the historic Seven Foot Knoll Lighthouse, a great location for wedding photos
Accommodates: Up to 170 guests with a dance floor or ceremony. (Photography by Brea)
The Harbor Club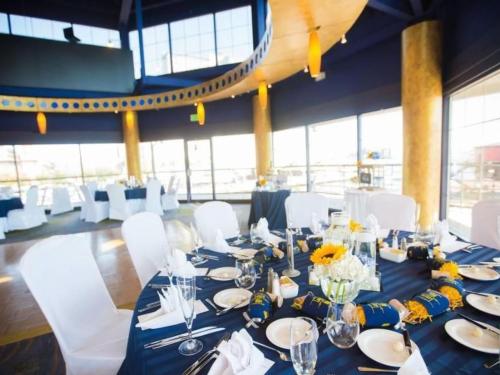 Dressed with cobalt blue and gold decor, the Harbor Club is the perfect venue for large wedding parties.
Features:
• 1,910 square feet
• Covered wrap around balcony with five access doors and 270-degree harbor views
• A two-story ballroom
Natural light and sky views
(photography by Brea)
Accommodates: Up to 150 people with 10 round tables.
The Chesapeake Room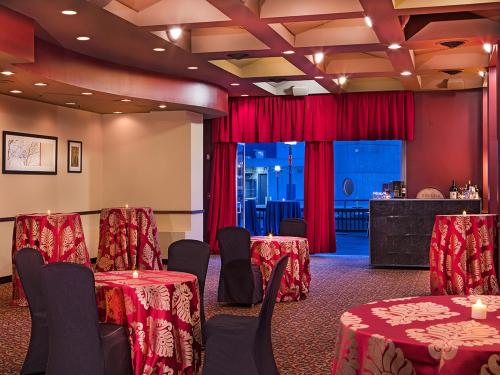 The Chesapeake Room is the perfect indoor venue for small wedding rehearsals and receptions.
Features:
• Outdoor terrace with amazing Inner Harbor views
• Contemporary design
• Intimate atmosphere
Accommodates: Up to 80 guests with rounds of 10; 125 for a cocktail reception.
The Harbor West Ballroom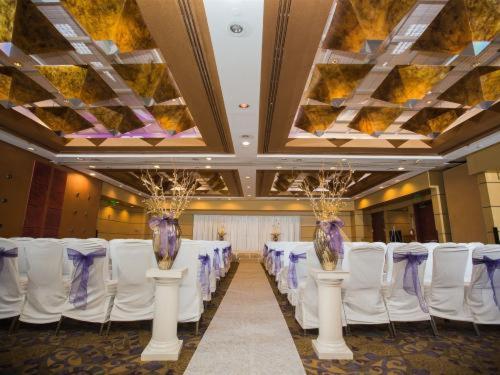 The Harbor West Ballroom offers a contemporary, eclectic setting for your event.
Features:
• Pyramid-shaped lighting accents
• Adjacent waterfront terrace (tenting for an outdoor cocktail reception available)
Accommodates:
• 150-250 based on setup. An outdoor reception space is available.
Call Us for More Information: 410-539-2000